Kia Battery Repair
Your car's battery is an essential part of its electrical system, so it's important to make sure that it's in good condition. If you've noticed that your Kia is slow to start or that certain electric features aren't functioning as they should, then it's time for a Kia battery inspection. Our certified Kia service experts will run a car battery check and perform any necessary auto repairs. And if we find that it's time for a car battery replacement, we'll let you know about our current Kia battery specials to help you save. Stop by our Kia dealership in Chula Vista, CA, today for the professional Kia service and repairs your vehicle deserves.

Signs I Need a New Car Battery
There are a few keys signs that your Kia may need a battery change, including:
Your electronics and lights are malfunctioning
You've needed to jumpstart the battery multiple times
Your vehicle is taking longer than usual to start
The battery is more than three years old
If you think that your Kia Sportage or Forte may need a car battery replacement, head over to the Kia of Chula Vista service center. We'll perform a Kia battery inspection and let you know if you need a new one. Curious about Kia battery costs? When you compare car battery prices in SoCal, you'll quickly see why drivers turn to us time and time again for all their Kia service needs.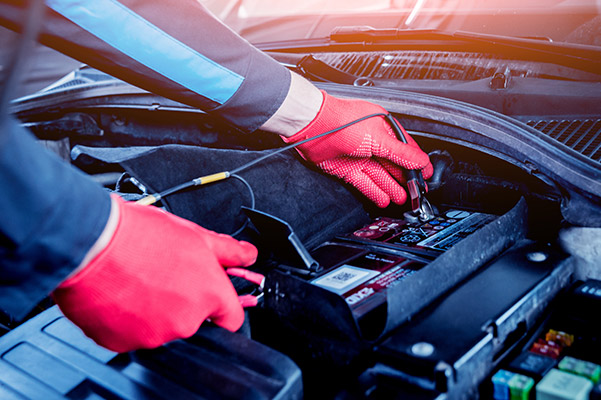 Kia Battery for Sale in Chula Vista, CA
When you visit our Chula Vista Kia service center, you can rest easy knowing that we have the exact car battery that your Kia K5 or Telluride needs. Plus, we can handle the car battery installation ourselves, so that you can quickly get back on the road with total confidence. Schedule Kia battery service in Chula Vista now.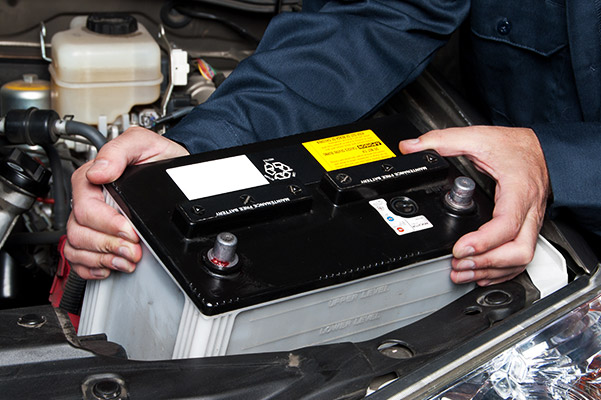 Car Battery Coupons near Me
If your car needs a new battery but you're concerned about the cost, you can rest easy when you turn to Kia of Chula Vista. We frequently offer enticing car battery coupons and other Kia service specials to help you save big. Reach out to our team today to review car battery repair prices.